Ginny Szalay, CPA
Managing Partner, CFO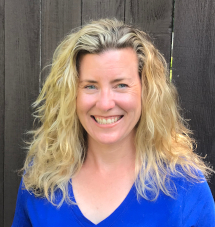 Virginia (Ginny) graduated from the University of Memphis, Fogleman School of Business and Economics with a Bachelor of Business Administration Degree with a major in accounting. During college, Ginny worked as an intern with the Bean and Ison CPA's, which later merged with Joseph Decosimo and Company, a regional CPA firm based in Chattanooga, TN. Upon graduation, Virginia was offered a full-time position as an entry level staff accountant. Ginny achieved her CPA license in 2004 and was promoted to audit supervisor.

During her tenure at Decosimo she worked on a wide variety of both tax and audit work and was the company's liaison with the TSCPA, Tennessee Society of Certified Public Accounts. Ginny took a special interest in the audit field with a focus on non-profits, for-profit logistic and medical companies as well as employer benefits plan audits. Ginny quickly accepted leadership roles with the TSCPA resulting her being chosen as the youngest female president of the TSCPA for the 2010-11 term.

Virginia left Decosimo in 2014 to co-found ERISA CPA a boutique firm focused on audits in the employee benefit plan sector. In 2014, Ginny also founded Easy Nutrition Everywhere, LLC as a franchisee for Human Healthy Vending. This business services the local high schools with smart, healthy, USDA compliant snacks and beverages.

Ginny continues to maintain her CPA license and is now the CFO of Samaritan Biologics, while maintaining an active role in a variety of church leadership roles within Germantown United Methodist Church. She is also active in the herding dog community and has won multiple honors and titles with her border collie, Bess.