Kurt D. Yockey, Esq
Chief Legal Officer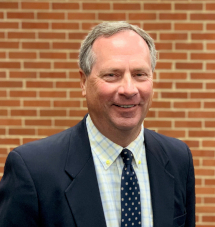 Kurt Yockey received his undergraduate degree from Michigan State University in 1977 and graduated with honors from the Detroit College of Law in 1981. He has been a member of the State Bar of Michigan since 1981, and has been admitted Pro Hac Vice to handle matters in Ohio, Maryland, Texas, Oregon, Washington, Illinois, California, and Florida. Mr. Yockey has served as a panel member of the Attorney Discipline Board since 1988.
For nearly 40 years, Kurt has worked extensively with physicians, hospitals, medical product manufacturers, and other healthcare professionals and entities. He is often selected as preferred counsel in complex litigation involving employment matters, orthopedic surgery, emergency medicine, obstetrics and cardiology defense matters. In addition to his specialty of medical malpractice defense, Kurt is involved in other areas of concern for health care facilities and doctors: including general negligence defense; products liability; medical device, biologics and drug legal issues; wrongful discharge and, other employment and discrimination claims. He has also been involved in complex litigation involving aviation, transportation, non-compete litigation and commercial matters.
In 2005, Kurt Yockey was named a Michigan "Lawyer of the Year" by Michigan Lawyers Weekly for his role in finding the problem in a medical device, leading to a design change which avoided patient injury. He is AV rated by Martindale-Hubble.
In his off hours, Kurt is a high school football and baseball coach and continues to play baseball on senior baseball teams in tournaments around the country.