Jeremy J. Mercuri, PhD
Chief Scientific Officer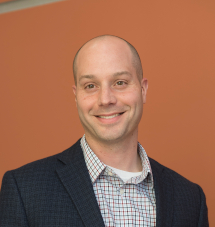 Dr. Mercuri is an Associate Professor of Bioengineering at Clemson University where he is the Director of The Laboratory of Orthopaedic Tissue Regeneration and Orthobiologics. He is also an Affiliate Faculty at the University of South Carolina School of Medicine (Greenville). He obtained his Ph.D. and M.S. in Bioengineering from Clemson University and holds a B.S. in Biomedical Engineering from Drexel University. He also completed a post-doctoral fellowship in conjunction with the Steadman Hawkins Clinic of the Carolinas. Dr. Mercuri's area of expertise is in the development of biomimetic biomaterials and orthobiologics as well as studying the therapeutic efficacy of mesenchymal stromal cells derived from the amniotic membrane in musculoskeletal regenerative medicine applications. His team's research has been published in multiple high impact scientific journals.
Prior to his current academic appointment, Dr. Mercuri worked in the medical device industry as a Research Engineer at Medtronic Spine & Biologics and as a Senior Research engineer at Stryker Orthobiologics. He has several issued patents and multiple U.S. and international applications currently in prosecution. Dr. Mercuri also maintains active collaborations with the medical device industry, clinicians and his peers at Clemson and other institutes across the country.
Jeremy, his wife Jennifer and daughter Emily enjoy being active in the outdoors including playing volleyball, going to the beach and walking their dogs (Tucker and Ellie).