Jay Whitaker
President of US Sales Southeast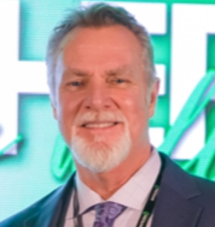 Jay holds a Masters in Healthcare Administration from Webster University, George Herbert Walker School of Business & Technology. He has over 4 decades of experience in the healthcare field including direct patient care in all areas of critical care including air ambulance and is cardiovascular and cardiopulmonary trained. He also has deep Oncology experience in multiple specialties including urology, colorectal, OB/GYN, plastic and reconstructive.
Jay transitioned from the OR to HealthCare sales and sales management over 32 years ago. Jay has worked with large companies including Baxter, Abbott, Integra and Adventist Health Systems. He has also worked with several start-ups and early stage companies both as a direct employee and as an independent distributor. Jay has 27 years of surgical suite sales experience with over 20 years in Spinal devices and biologics.
Jay was chosen to work in various corporate sales leadership roles with consistent success in building business from $0 to exceeding expectations. His track record of success includes the following companies: Spinal Concepts, Abbot Spine, Pioneer Surgical, RTI, K2M, BioD, Derma Sciences and Integra Life Sciences.
Jay grew up in Orlando, Florida where he resides today with his wife of 36 years Cindy, their 3 adult children and 4 grandchildren also live in the region. Jay enjoys the gym, fishing and spending time with his multigenerational family in Orlando.