David Szalay
Managing Partner, CEO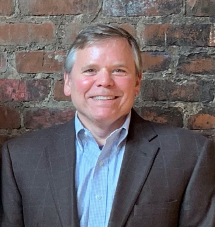 David has a BBA from the University of Memphis and almost 30 years of experience in Medical Technologies with a focus on Orthopedic Devices and Biologics. David was as an unpaid intern at Smith & Nephew Orthopedics during college. During his 8 years at Smith & Nephew David created and led Global Product Development teams from product idea through multi-continent market launches. He coordinated regulatory activities which resulted in two IDE approved devices, several 510K approvals, multiple international market approvals, and was issued US Patent for Spinal Imaging Instrument.
David moved to Surgical Dynamics a division of United States Surgical Corporation as Senior Director of Marketing where he led the transition team from Smith & Nephew Spine to Surgical Dynamics. During his 5 year tenure, he built both an internal and field based support team and transitioned to Regional Sales Management taking an underperforming region to the top performer within 9 months. Surgical Dynamics was acquired by Stryker Spine and David took a transition position to manage eastern half of the US's interbody business.
David was chosen to be one of the founders of the Spine Business for Pioneer Surgical. During his almost 10 years with Pioneer, he led a successful initial capital raise of over $6M with 90 investors in 6 months. He then focused on building the commercial team that drove the company from an idea and $0 in Spine to a $100M Spine & Biologic company resulting in an exit to RTI.
Prior to founding Samaritan Biologics, David was recruited to be VPGM of Spine and Orthopedics, for BioD, LLC, a small privately held company in Memphis focused on Amniotic Allografts. BioD had been in business for over 7 years and had a run rate of around $400,000 per month. Within 3 years the run rate increased to over 3M a month by bringing together a new commercial team of seasoned sales managers and marketing professionals and the successful development efforts led by Jerry Chang. BioD, LLC was acquired by DSCI, a publicly traded wound care company and within 6 months DSCI was acquired by Integra.
David is an avid University of Memphis Tiger sports fan and enjoys trying to keep up with the youngsters on the basketball court.