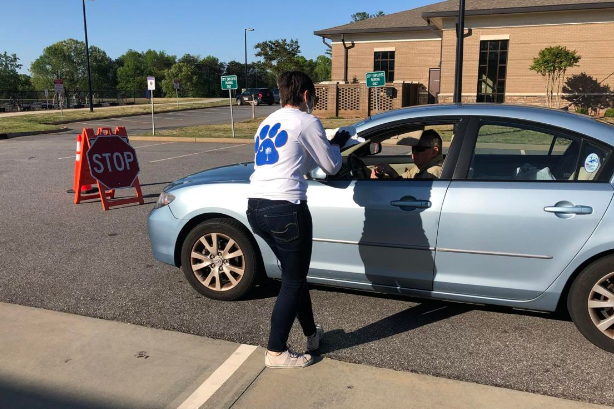 Samaritan Biologics partnered with Paper Cutters, Inc. and Indiana University to develop an origami mask that was provided to 30,000 South Carolina residents in Travelers Rest, SC. Jerry Chang, founder and COO of Samaritan Biologics, was invited to participate in the Rapid Innovations Task Force on COVID-19 for PRISMA Health in South Carolina and through his tireless dedication to prevention and improving clinical outcomes, the story below is one of his many achievements as a member of this team. The story below was originally reported by FOX Carolina.
TRAVELERS REST, S.C. (FOX Carolina) -- If you're looking for a face mask during the pandemic, the City of Travelers Rest is offering free masks, that can be picked up in a drive thru.
Officials say you can pick up free origami masks, that require no sewing from April 14-16, 9:00 a.m. - 11:00 a.m.
The drive through will take place along Trailblazer Park Pavilion, 235 Trailblazer Drive, Travelers Rest.
Ivan Mathena, business development executive for provider Paper Cutters, Inc., provided more information about the masks.
"We partnered with Samaritan Biologics and Jiangmei Wu from Indiana University in order to develop these masks. They are made out of a Solid Bleached Sulphate Poly-coated chipboard. This means that because of the poly-coating, moisture and air flow is not allowed in or out. The masks are origami so they are do-it-yourself, and they fold right up. You can either tape them or use staples to secure their structure and then you can use rubber bands for the ear pieces," Mathena said.
Masks are limited to ten per car.